Donate & Volunteer
Summer Tag Sale
Every year FVRA has a fundraising Tag Sale the weekend before 4th of July!
We collect donations of quality unwanted household items, clothing, electronics, furniture, etc. and raise money to support our programming and equipment.
We need people to help,
Set up donations on the sale day
Post signs around the neighborhood
Work the sales
Work break down at the end of the sale
Please email us at, info@fvra.org, if you have items to donate or would like to volunteer and help run the sale.
Shower House Project
Farmington Valley Rowing Association provides access to the sport of rowing to people of all ages and abilities in Central Connecticut. We row on the Rainbow Reservoir in Windsor, CT out of Camp Shalom. The calm protected water of Rainbow Reservoir provides a great place for people to learn how to row, as well as train. One limitation we have faced has been bathroom facilities. While bathrooms are available on the property there are no available showers for rowers. This limits access to early morning practices because rowers have no way to wash up and change before heading to work. The early morning is when water conditions are at their best and a lot of quality time is missed because of the lack of a shower facility.
Recently we were given access to one of the buildings on the camp property which has not been used for some time. It is ready to be gutted and made into a beautiful new FVRA shower and locker facility but we need your help to make it happen!
We're looking to add showers, a water heater, a toilet, a changing area, sinks and row of lockers. These additions will not only improve the site as part of the camp but also greatly improve the resources we are able to provide rowers. Participation in morning practices will no longer be limited by a long commute and the need to shower. Practice can be followed by a quick wash up, change and then rowers can hit the road.
In the hopes of making our project as cost effective and environmentally friendly as possible we will be re-purposing supplies whenever they're available. Resources like The ReConnstruction Center in Newington, CT (http://www.reconnstructioncenter.org ) provide a great recycling option for re-purposing building materials that would have otherwise ended up in a landfill.
We're looking for your help to fill our facilities gap! Meeting our goal of $2500 will make huge headway towards making a shower and locker facility reality. We plan to complete all upgrades ourselves and are looking for financial support to make this dream a reality. We hope to begin work on this project during the off season with the plan to open it for use starting next summer. Any amount you can give brings us closer to our goal and will help us support our community rowing programs. Thank you!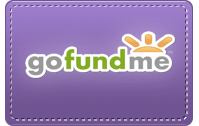 FVRA is a non-profit 501(c)(3) organization